Trinity Sunday | 1st Sunday after Pentecost - B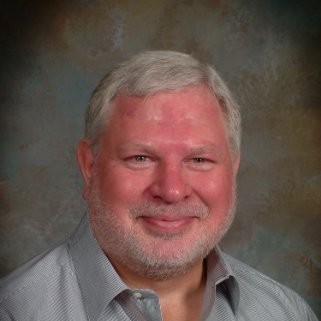 Wayne Brouwer
Victor Hugo called his masterpiece Misérables, a religious work. So it is. The story echoes the gospel message at nearly every turn.

The main character, Jean Valjean, has been beaten hard by the cruel twists of fate. He has seen the sham of hypocrisy on all sides. So he casts the name of the Lord to the ground like a curse. What does God know of him, and what does it matter?

Imprisoned for stealing bread to feed his family, and resentenced by the vindictive will of his jailer, Jean Valjean finally manages to escape. On his first night of freedom, he stays with a bishop, who treats him well. But behind Jean Valjean's thankful mask is the cunning face of a thief, for the bishop has many valuables.

Mark Ellingsen
Bob Ove
Frank Ramirez
Bonnie Bates
Bill Thomas
Ron Love
Psalm 29
This is a lesson to highlight the glory of God; such glory is associated with the mystery of the Trinity. Modern Reformed theologian Karl Barth well describes this glory:
In view of what has been said so far, this 'in the highest' means quite simply that he is the one who stands above us and also above our highest and deepest feelings, strivings, intuitions, above the products, even the most sublime, of the human spirit. (Dogmatics in Outline, p.37)
Great Puritan leader Jonathan Edwards extols God's majesty this way:
Lectionary Commentary and Sermon Illustrations
Emphasis Preaching Journal provides in-depth lectionary-based commentary on lectionary texts, plus thousands of sermon illustrations to help you create riveting sermons.

For over 45 years, Emphasis has provided subscribers with scripturally sound, lectionary-based commentaries and sermon illustrations that connect with the people in the pews.

For each week, Emphasis writers delve into the heart of the lectionary readings, providing you with several fresh, solid ideas -- based squarely on the lectionary texts -- for creating sermons that speak powerfully to your audience. They look for overall themes that hold the readings together. Then, they zero in on the themes and the specific scripture links, suggesting directions for the sermon and worship service. Since a single idea each week may not provide what you are looking for at that particular time, writers suggest several, giving you the opportunity to select the one that matches your specific needs.


Archives
Emphasis Preaching Journal gives you even greater value by putting back issues of the journal at your fingertips. This access to the archives provides you with practically limitless ideas and approaches to weekly readings.